System Requirements

Compatible with Windows 7/8/10/11.

| | |
| --- | --- |
| Memory: | 1 GB of RAM |
| Storage: | 2 GB of available disk space |
| Internet Connection |  Requires an internet connection. |
Key Activation

You will receive an easy-to-follow guide on how to activate your product once you complete your purchase.
Premium

Security

Unleash the Power of Total Protection. Safeguard your digital world with this comprehensive cybersecurity solution. Explore its key features that provide unmatched security:
Explore its key features
Advanced Antivirus Shield
Shield your devices from viruses, malware, ransomware, and other online threats with Avast Premium Security's advanced antivirus technology. It continuously scans and detects potential threats, ensuring robust protection for your digital assets.
Real-time Threat Detection
Stay ahead of emerging threats with Avast Premium Security's real-time threat detection. It monitors your system for suspicious activities, instantly blocking any malicious attempts to compromise your data or invade your privacy.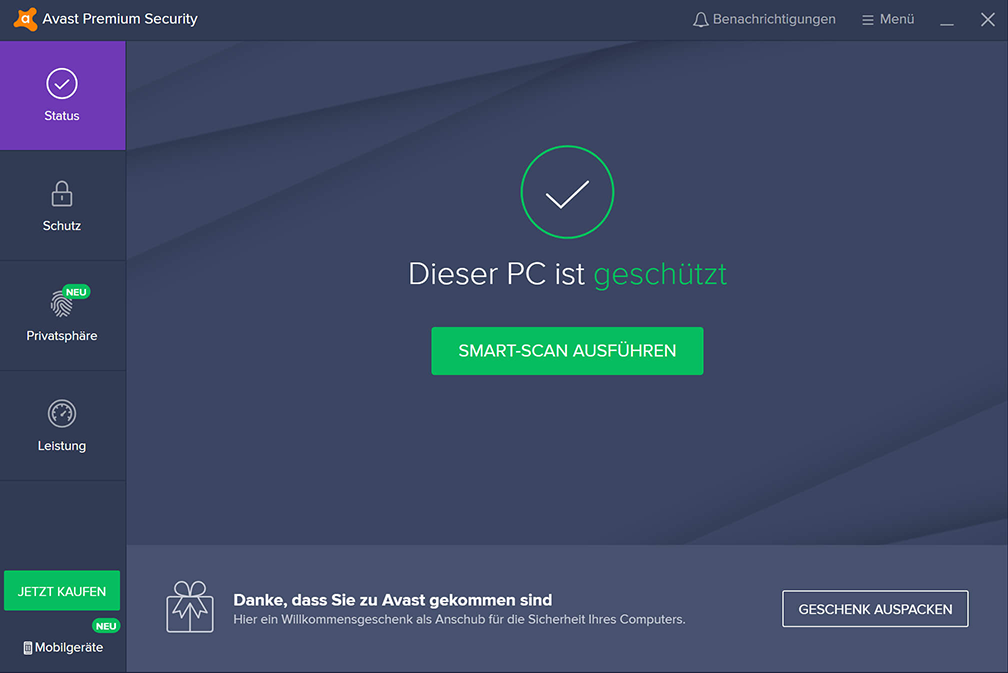 Secure Online Shopping and Banking
Protect your financial transactions and personal information with Avast Premium Security's secure online shopping and banking feature. It provides a safe environment for online transactions, preventing hackers from intercepting your sensitive data.
Advanced Firewall
Take control of your network security with Avast Premium Security's advanced firewall. It acts as a barrier between your device and potential threats, monitoring incoming and outgoing traffic to prevent unauthorized access and keep your data safe.
Frequently asked

Have a look at the frequently asked questions for Avast. You might find here the answers you need.
Can I install Avast alongside another antivirus?

Avast Premium Security is intended to be a complete security solution and is generally recommended to use as the primary antivirus software on your device. Using multiple antivirus programs simultaneously can lead to conflicts and decreased effectiveness. However, it is compatible with certain security applications, such as anti-malware software, as long as they are configured to work together without overlapping functionalities.
What is Avast Premium Security, and how does it differ from the free version?

Avast Premium Security is a comprehensive antivirus software that offers advanced features beyond the capabilities of the free version. It provides additional layers of protection, including real-time scanning, firewall, webcam protection, and secure browsing, to safeguard your devices against malware, phishing attacks, and other online threats.
Does Avast Premium Security slow down my computer?

Avast Premium Security is designed to have minimal impact on system performance. It utilizes smart scanning technology and optimizations to minimize resource usage while maintaining effective protection. However, the impact on system performance may vary depending on your specific hardware and software configuration.